The Core Range
Farmers Union harnesses the goodness and simplicity of three natural ingredients - milk, cream and cultures to create our deliciously simple yogurt. It's so versatile, it goes with just about everything...
The + Crunch Range
Culture on the go™! Greek style yogurt with goodness you can see. With tasty inclusions and complete with a spoon inside, it's the ultimate on the go snack!.
The Pouch Range
Squeeze a little culture into your day ™ with the perfect on-the-go snack. In four delicious flavours – Greek Style Yogurt with a hint of Vanilla, Greek Style Yogurt with a hint of Honey, Greek Style Yogurt with a hint of Coconut or try our All Natural Plain.
The Fruited Range
Our delicious Farmers Union Fruited Range combines delicious Greek Style Yogurt with real fruit to create the perfect snack!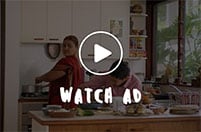 The Culture Kitchen
Add A Little Culture™ to your kitchen with these delicious recipes!
Click for more recipes
We proudly partner
with our Farmers
Here at Farmers Union, we know that our farmers are integral to our business and value them to the utmost degree. Together we deliver delicious dairy goodness to every Australian every day.